Thinking MU Heather La Mandanga Face Sweatshirt
Thinking MU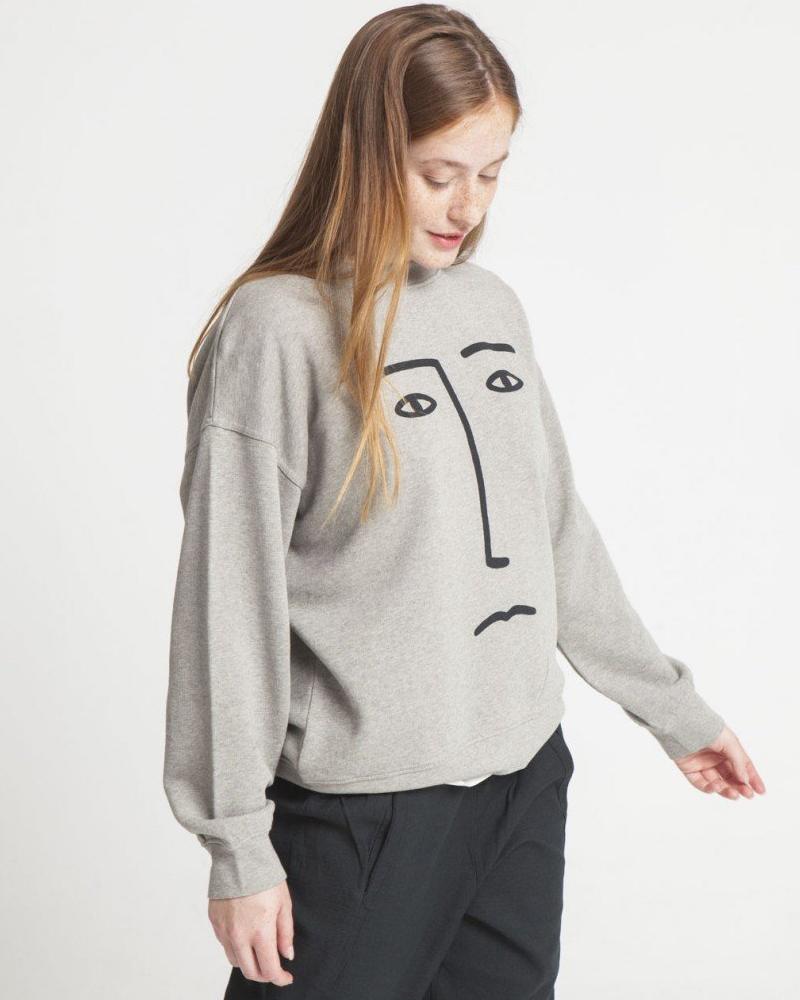 Organic Cotton and Fairtrade Heather Grey sweatshirt with drop shoulder and tapered ribbed cuffs and waistband.
From the ThinkingMU X Mandanga series. With a very underground style and a lot of sense of humor, Noemi Rebull's word games, known as La Mandanga, are the secret formula against boredom. The Catalan writer caricatures and perverts popular icons and everyday objects.
Care: Machine Wash cold. Tumble Dry Low or Line Dry. 
Fabric: Organic Cotton. 
25% of the world's pesticides are used for cotton crops. Our organic cotton is chemical-free and its long-length fibers give our collections an awesome and natural feeling.