ME To WE Bone & Brass Long Triangle Necklace | The Kipande
Me to We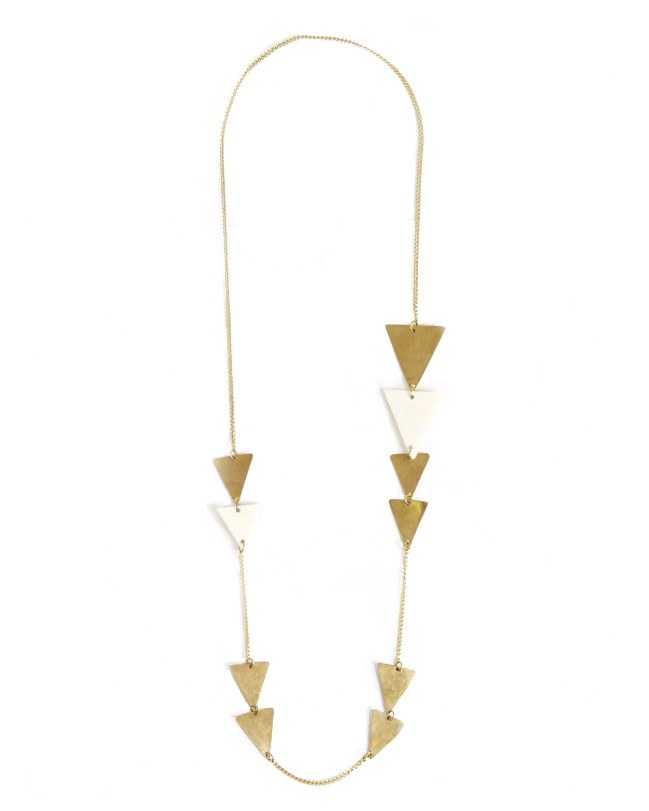 Brass & Bone Triangle "Kipande" Necklace by Me To We With a matte finish, this necklace perks up any outfit without adding too much dazzle. It is crafted from bone or brass triangles, creating an elegant geometric piece known as the "Kipande" in Swahili "strung together". 
Brass chain. Brass & Bone Triangle pieces.
Handmade in Kenya by talented artisans.