CAM Jewelry | Turquoise & Silver Low Tide Earring Set
CAM Jewelry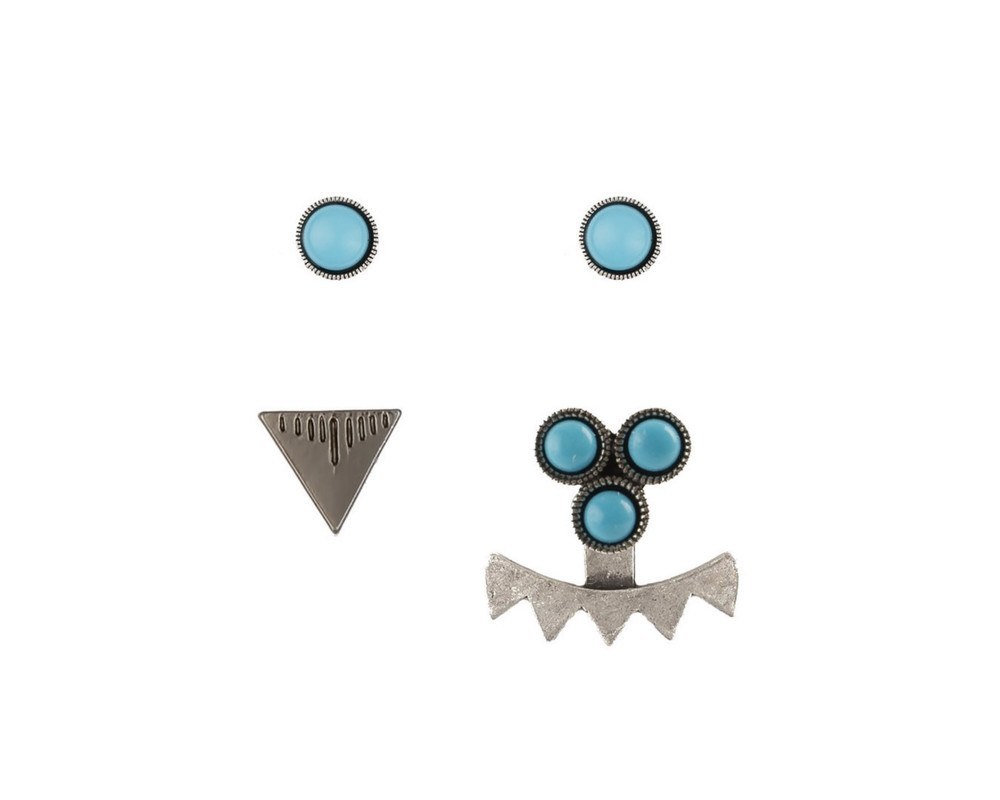 Bring some zen (and a little attitude) to your everyday. Two pairs of earrings to wear together or mix and match as a single pair.
A little more about the design and materials: Turquoise is an excellent stone for healing, protection and meditation. It can release inhibitions and allow the soul to express itself.
All pieces are made of 100% recycled white metals with surgical steel post.
Made in California.