CAM Jewelry | Jet/Black Onyx Cuff Bracelet with Arrow Detail
CAM Jewelry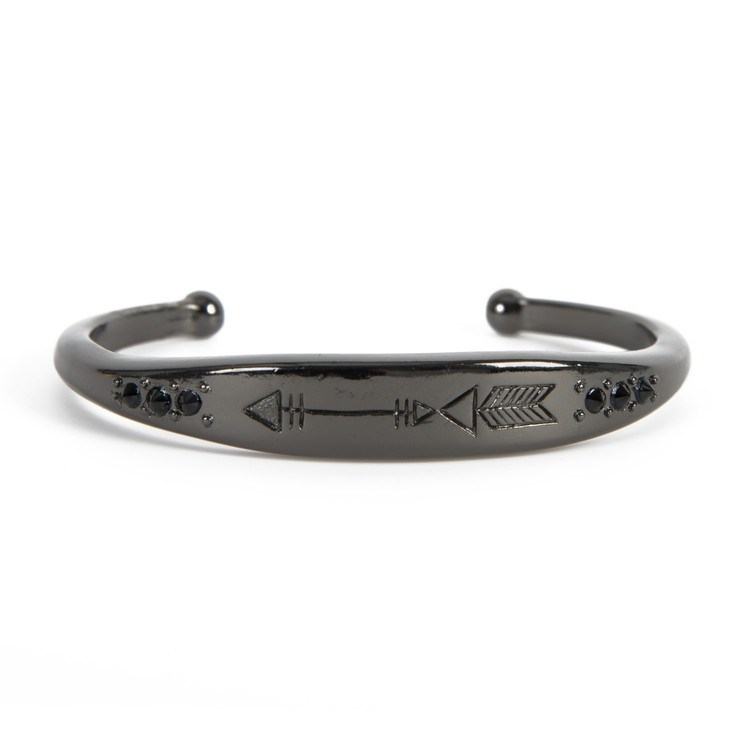 Recycled metal cuff bracelet with Etched Arrow & Onyx design intends to remind you that you are the master of your own destiny. 
Materials:  
All pieces are made of 100% recycled white metals. This cuff comes in a small/medium only.
**Jet black is created with delicate plating. Treat with care. **
Made in California.